ORTHODONTICS
Orthodontics and dentofacial orthopedics focus on the treatment and correction of improper bites. These irregularities can be caused by tooth irregularity, disproportionate jaw relationships or a combination of the two. Orthodontic treatment may be focused on dental displacement only or can moderate and regulate facial growth.
After graduating from dental school, orthodontists go on for another two or more years of education just in orthodontics to become experts. At Morrison Dental Associates, we are dedicated to helping your teeth and jaws work together as a unit to enable you to talk and eat properly and without discomfort. And we know straight teeth look good too!
At Morrison Dental Associates, you will be treated by an orthodontic expert who has been educated to understand the relationship between your teeth, your jaws and your facial muscles. Just like any other doctor, these specialists devote additional years of study to orthodontics after they graduate from dental school. And like their medical counterparts, orthodontists only practice in their specialty area.
Get Your Bite Right
Your bite is a complex biologic system. Its components include up to 32 teeth, upper and lower jaws, gums and facial muscles. Your healthy bite is the orthodontist's goal. The key is making sure that these elements are positioned for optimal performance and comfort. You may see six crooked front teeth, but the orthodontic experts at Morrison Dental Associates see the cause of crooked teeth in three dimensions. (And then we fix it!) Armed with a multi-faceted diagnosis, we plan an affordable solution that results in a healthy, attractive smile.
From invisible braces to traditional braces, there are a lot of treatment options these days. It's our job to determine what will be best for you. They each have their uses, but we have the knowledge to recommend the best treatment plan for your specific circumstances. At Morrison Dental Associates, we take your unique needs and wishes into consideration and recommend the best option for you.
Braces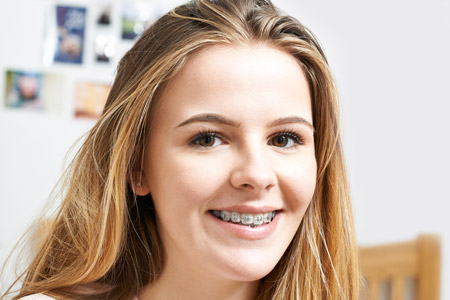 At Morrison Dental, we offer a variety of orthodontic treatment options, including braces. We usually recommend braces to improve a patient's "orofacial" appearance. Problems like crooked or crowded teeth, overbites or underbites, incorrect jaw position and disorders of the jaw joints can be corrected with braces. In the long term, these problems can result in serious problems like tooth decay, gum disease, headaches and earaches as well as issues with biting, chewing and speaking.
Each patient and each case is unique, but the ideal time for braces is between 10 and 14 years of age, because the head and mouth are still growing and teeth are more receptive to being straightened. But braces aren't just for kids. More and more adults are also wearing braces to correct minor problems and to improve their smiles. The most popular type of braces are brackets (metal, ceramic or plastic) that are bonded to teeth. All types of braces use wires to move the teeth to the desired position.
We will create a treatment plan that will include regular visits to evaluate the progress of your treatment. Oral hygiene is critical once braces are in place, and we recommend patients have a teeth cleaning at least every six months while wearing braces to keep teeth and gums healthy.
Invisalign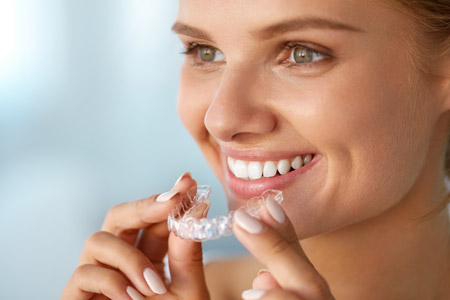 Invisalign® gives you all the benefits of braces without wires, rubber bands or a mouth full of metal. Invisalign® straightens teeth using custom-made, clear trays that are molded to the patient. These aligner trays are made of virtually invisible plastic that are worn over the teeth. The trays gradually and gently shift teeth into place. There are no metal brackets to attach and no wires to tighten. Invisalign has endless advantages. The plastic aligners are smooth and comfortable, removable for easy cleaning and patients can even eat whatever they want. Unlike braces, your friends and acquaintances will hardly even notice that you've decided to correct your teeth.
Invisalign is an understated solution for teenagers in a sensitive social environment like high school, or for adults who don't want to stick out like a sore thumb in a professional setting. While there are other options for teeth straightening, no other treatment option offers the level of comfort, convenience and confidence offered by Invisalign®.
Treatment begins with an initial consultation at Morrison Dental Associates. Invisalign® addresses cases ranging from simple to more complex, and during the consult we'll discuss your case in detail to determine the best course of action. We will take x-rays, pictures and impressions that will be used to create a digital 3-D image for the aligners. From these images, our dentists will map out a precise treatment plan, including the exact movements and an estimated time frame for treatment. A new set of aligners is worn every two weeks until treatment is finished. We also show our patients a virtual representation of the way teeth will move with each stage of treatment. This way you can track your own progress and never be out of the know. Treatment typically takes around one year for adults, but every case is variable.
When you compare Invisalign® to other teeth-straightening options, the advantages are clear. Knowing the pros and cons of each option ahead of time will help you make a more confident decision. Visit the Invisalign website to learn more or call Morrison Dental Associates to schedule your initial consultation in Brunswick or Savannah!
Six-Month Smiles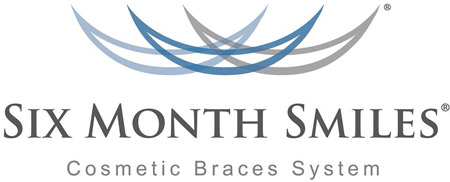 Six Month Smiles® short term orthodontic treatment is a modern twist on tried-and-true orthodontics. There is little debate within the orthodontic community that braces are the most widely used and most effective method to give patients straight, healthy teeth and a beautiful smile. Six Month Smiles has taken the best aspects of braces and modified the treatment and the materials to give adults a common-sense, cosmetic solution that fits your lifestyle. Here is what makes Six Month Smiles so innovative...
Average treatment times of ONLY 6 MONTHS.
Our Lucid-Lok® clear brackets and tooth-colored wires are barely visible.
Use of braces has been shown to provide the most conservative and predictable final result.
Our Patient Tray Kits™ ensure that your appointments are fast and comfortable.
Low forces and short overall orthodontic treatment times increase comfort, safety, and hygiene.
We're typically less expensive than traditional braces, aligner therapy, or veneers.
Go to www.6monthsmiles.com to learn more or call Morrison Dental Associates for a FREE consultation!
Orthodontic Appliances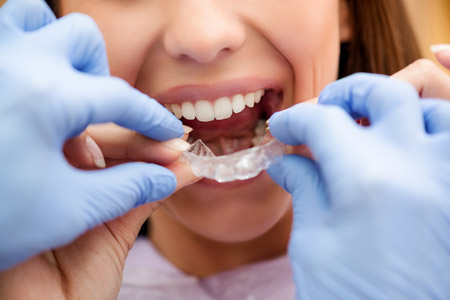 An Orthodontic Appliance is a device worn to alter the growth and placement of your teeth or jaw. There are many types of Orthodontic Appliances suited to many needs! "Orthodontic Appliance" can refer to everything from "expanders" worn inside the roof of the mouth, to "headgear" that attaches to braces and is worn outside of the mouth. Orthodontic Appliances all work by guiding the growth of your jaw and teeth. Orthodontic Appliances are also useful in creating space for teeth, moving teeth, or keeping teeth in one position. An Orthodontic Appliance would also be appropriate in correcting an overbite, for example. There are three main types of Orthodontic Appliance:
Active
Passive
Functional
Active appliances use force to change the placement and relationship of the teeth to one another. Functional appliances work similarly, but actually stimulate muscle responses from the area that lead to an orthodontic change over time. Passive appliances are usually only worn at night after your fixed appliance has been removed.
Orthodontic Appliances can be fixed or removable. Your orthodontist will help you decide which type of appliance will suit your needs. Some examples include a fixed metal wire that attaches to braces, or a removable retainer worn 24 hours a day but eventually only at night. However, the kind of appliance your doctor recommends will be heavily dependent on severity and circumstance of your individual case. Here is a list of the most common Orthodontic Appliances:
Elastics or Rubber Bands
Headgear
The Herbst Appliance
Palatal Expander
Retainers
Separators or Spacers