COSMETIC DENTISTRY
Cosmetic dentistry is dental work done to perfect the look of your smile. The benefits of cosmetic dentistry reach from your personal life to your professional life. Whether at a job interview or on a first date, if you're uncomfortable with your smile you won't perform your best. We aim to correct whatever aspects of your smile keep you from enjoying life to the fullest. Benefits of cosmetic dentistry include newfound confidence and reduced social anxiety and insecurity.
"Cosmetic Dentistry" excludes medically necessary surgeries like root canals or fillings for cavities, for example. Anyone who is unhappy with their smile doesn't need to be anymore! The color, alignment, spacing, and proportions of the teeth all create an overall appearance. The upper teeth show, usually, only when smiling, while the lower teeth remain hidden. This is reversed when talking, with the upper teeth remaining hidden while the lower teeth show. At Morrison Dental, we want you to feel comfortable both smiling and talking! We can repair self-consciousness and insecurity with just a few simple, carefully chosen procedures. This could mean whitening your smile or realigning your teeth.
Any of these can be altered to give your smile a stunning, seamless appearance. Morrison Dental performs a wide variety of cosmetic services such as whitening, smile design, recontouring of the shape of the teeth, veneers, bonding and all ceramic/porcelain crowns.
Get Your Bite Right
Your bite is a complex biologic system. Its components include up to 32 teeth, upper and lower jaws, gums and facial muscles. Your healthy bite is the orthodontist's goal. The key is making sure that these elements are positioned for optimal performance and comfort. You may see six crooked front teeth, but the orthodontic experts at Morrison Dental Associates see the cause of crooked teeth in three dimensions. (And then we fix it!) Armed with a multi-faceted diagnosis, we plan an affordable solution that results in a healthy, attractive smile.
From invisible braces to traditional braces, there are a lot of treatment options these days. It's our job to determine what will be best for you. They each have their uses, but we have the knowledge to recommend the best treatment plan for your specific circumstances. At Morrison Dental Associates, we take your unique needs and wishes into consideration and recommend the best option for you.
Whitening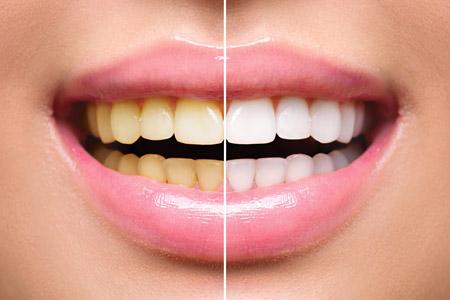 It's easy to see why everyone wants to have a bright white smile! A white smile is the cornerstone of a healthy, attractive appearance.
Great news! Teeth whitening at Morrison Dental is a non-invasive, painless way to improve your appearance. Anyone can benefit from whiter teeth! Your smile says a lot about you, and you want to be able to put your best smile forward to show the world how much you shine inside and out.
At Morrison Dental we offer a few different whitening methods suited to whatever is most convenient for you and your budget. Using the tray method, you'll wear a mold on your teeth at home for 30 minutes per day of treatment. You'll see complete results within two to four weeks, yielding a professional-grade whitened smile. It's easy and very affordable to whiten your teeth at home, without the hassle of returning to the office over and over!
But if you're looking for immediate results, Morrison Dental can provide effective whitening on short notice. Using an in-office tray whitening technique, your teeth will be dramatically whiter in just 45 minutes! It's an ideal option for anyone who wants to look their best for an upcoming special occasion like a wedding or a birthday. The convenience of this method makes it the best choice for patients on the go!
Morrison Dental makes it possible to look and feel your best!
Invisalign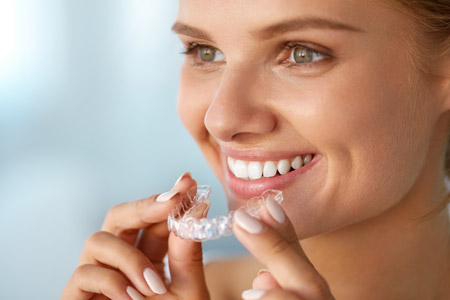 Invisalign® gives you all the benefits of braces without wires, rubber bands or a mouth full of metal. Invisalign® straightens teeth using custom-made, clear trays that are molded to the patient. These aligner trays are made of virtually invisible plastic that are worn over the teeth. The trays gradually and gently shift teeth into place. There are no metal brackets to attach and no wires to tighten. Invisalign has endless advantages. The plastic aligners are smooth and comfortable, removable for easy cleaning and patients can even eat whatever they want. Unlike braces, your friends and acquaintances will hardly even notice that you've decided to correct your teeth.
Invisalign is an understated solution for teenagers in a sensitive social environment like high school, or for adults who don't want to stick out like a sore thumb in a professional setting. While there are other options for teeth straightening, no other treatment option offers the level of comfort, convenience and confidence offered by Invisalign®.
Treatment begins with an initial consultation at Morrison Dental Associates. Invisalign® addresses cases ranging from simple to more complex, and during the consult we'll discuss your case in detail to determine the best course of action. We will take x-rays, pictures and impressions that will be used to create a digital 3-D image for the aligners. From these images, our dentists will map out a precise treatment plan, including the exact movements and an estimated time frame for treatment. A new set of aligners is worn every two weeks until treatment is finished. We also show our patients a virtual representation of the way teeth will move with each stage of treatment. This way you can track your own progress and never be out of the know. Treatment typically takes around one year for adults, but every case is variable.
When you compare Invisalign® to other teeth-straightening options, the advantages are clear. Knowing the pros and cons of each option ahead of time will help you make a more confident decision. Visit the Invisalign website to learn more or call Morrison Dental Associates to schedule your initial consultation in Brunswick or Savannah!
Veneers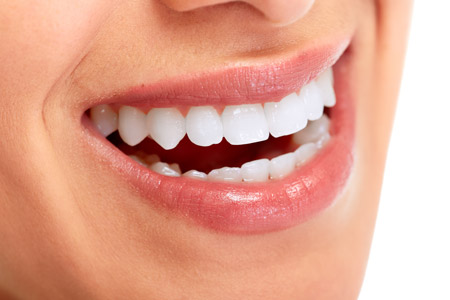 Veneers are an easy way to boost confidence about the appearance of your smile. Veneers are essentially an external cover for your teeth that mimics the appearance of straight, proportional white teeth. Usually, they are only applied to the parts of your teeth that people see when you're talking or smiling.
This procedure can be direct or indirect. For the direct technique, we place something called composite resin, a mixture of plastic and glass-like materials, on the outside of the tooth. This method is referred to as "bonding." Alternately, the indirect technique is to create porcelain veneers. That technique will require two appointments because the veneers will be sent away to a dental laboratory. At your first appointment, we will prepare your teeth, take impressions, and also supply a temporary covering for your teeth while you wait for your veneers to return from the laboratory. Your veneers are then sent to a laboratory to be completed. These will come back from the lab in two to three weeks, at which point we'll remove the temporaries and bond the porcelain veneers to your teeth.
There's no need to worry about tooth sensitivity or damage when you decide to get veneers. Our dentists alter very little tooth structure (usually about the thickness of a contact lens) and patients experience little to no sensitivity after treatment.
Six-Month Smiles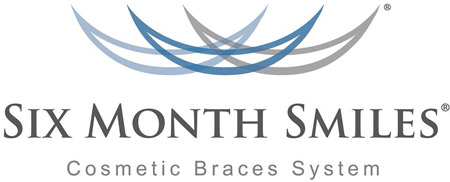 Six Month Smiles® short term orthodontic treatment is a modern twist on tried-and-true orthodontics. There is little debate within the orthodontic community that braces are the most widely used and most effective method to give patients straight, healthy teeth and a beautiful smile. Six Month Smiles has taken the best aspects of braces and modified the treatment and the materials to give adults a common-sense, cosmetic solution that fits your lifestyle. Here is what makes Six Month Smiles so innovative...
Average treatment times of ONLY 6 MONTHS.
Our Lucid-Lok® clear brackets and tooth-colored wires are barely visible.
Use of braces has been shown to provide the most conservative and predictable final result.
Our Patient Tray Kits™ ensure that your appointments are fast and comfortable.
Low forces and short overall orthodontic treatment times increase comfort, safety, and hygiene.
We're typically less expensive than traditional braces, aligner therapy, or veneers.
Go to www.6monthsmiles.com to learn more or call Morrison Dental Associates for a FREE consultation!
Botox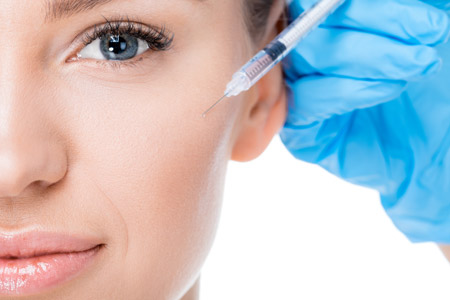 Botox (botulinum toxin) are an increasingly popular esthetic treatment for unsightly frown lines between the eyes and smoothing of facial wrinkles. Botox treatments are the most commonly preformed minimally invasive cosmetic procedure in North America, and there are millions of Botox procedures performed each year.
Botox has a tremendous value as a cosmetic dental treatment. The most common uses for Botox is to smooth facial wrinkles of the forehead, between the eyes (glabellar region) and around the corners of the eyes (crow's feet), but there are therapeutic uses for Botox in dentistry as well. While most people associate a dentist with oral health and teeth, dentists are also experts in the head, face and neck. At Morrison Dental, we have the requisite training to offer Botox injections in a safe atmosphere for cosmetic or therapeutic reasons. There are several dental conditions that can be treated with Botox and we may recommend this treatment if it's in the best interests of the patient.
How Botox works
Botox is injected into the facial muscles and by it attaching itself to the nerve endings of the motor muscles, it affects the nerve transmission to these muscles. There is no loss of sensory feeling at all during the time that Botox is effective. Once these motor nerve endings are interrupted, the muscles cannot contract. When the muscle does not contract, the dynamic motion that causes wrinkles in the skin will then cease. Approximately three to ten days after treatment, the skin becomes smooth.
The effects of Botox can last approximately three to four months depending on various factors. Botox is a temporary treatment, and the safety records for Botox is nearly unparalleled in the medical community.
Dermal Fillers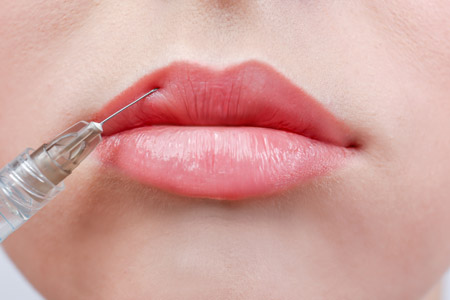 As you age, your skin loses elasticity due to a decrease in the production of collagen, hyaluronic acid, and elastin. Dermal Fillers are a non-surgical solution to fine lines, wrinkles and sagging skin. Dermal Fillers are an injectable solution that plumps tissue underneath the skin. Dermal Fillers replenish natural elements found in the skin to produce a more youthful appearance. They work by plumping creases and wrinkles from underneath the skin, smoothing them out. Some examples of skin concerns that can be treated with dermal fillers include crow's feet, brow lines, frown lines, lip lines, scarring, nasolabial fold, and even thin lips. Dermal fillers can even improve definition by contouring your face, accentuating your natural bone structure.
Dermal fillers are more affordable and less dangerous than invasive surgical procedures. This option is non-permanent, so you won't need to worry about a long term commitment. There are multiple types of Dermal Filler, and the right option for you will depend on the extent and depth of your wrinkles, your personal preference, and budget.
Feeling youthful means being hydrated, fresh, energized and rejuvenated. At Morrison Dental Associates, we understand that feeling your best can often impact all areas of your life. Dermal fillers can help restore the confidence you need to succeed. Smooth, supple skin is attainable and affordable in our offices!
Dermal fillers are different from "Botox." Botox injections are made from a neurotoxin that paralyzes the muscles to prevent muscle contractions. Dermal fillers erase creases by filling them with temporary, naturally occurring substances. They look and feel natural, and the procedure is largely pain free.
At Morrison Dental Associates, our staff is friendly, professional and qualified to help you determine what's best for you. Because Dermal Fillers are temporary procedures, you'll never need to worry that you've overcommitted to a large expense. Follow up appointments can be made after 6 to 12 months to maintain your desired aesthetic, or you can postpone another procedure until you feel comfortable.
Bonding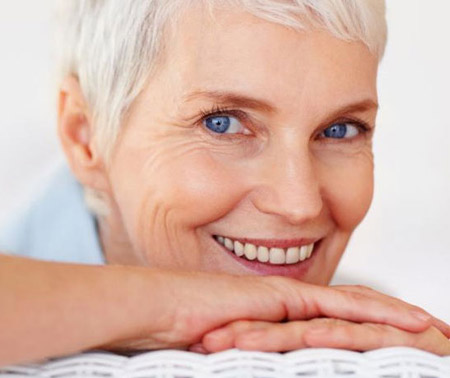 Tooth bonding is a cosmetic procedure that involves applying a tooth-colored resin material with adhesives and high intensity curing light. Bonding is typically used to improve the appearance of a discolored or damaged tooth, but it can also be used to close gaps between teeth or change the appearance of teeth. Bonding is often used as an aesthetic alternative that protects a portion of the tooth's root exposed by receding gums.
Dental bonding can be considered to fix the following dental issues:
To repair decayed teeth (composite resins are used to fill cavities)
To repair chipped or cracked teeth
To improve the appearance of discolored teeth
To close spaces between teeth
To make teeth look longer
To change the shape of teeth
As a cosmetic alternative to amalgam fillings
To protect a portion of the tooth's root that has been exposed when gums recede
Recontouring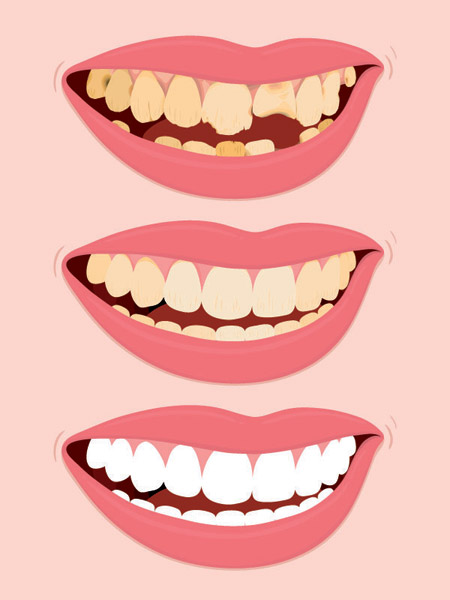 Recontouring or reshaping teeth, which is also referred to as odontoplasty, enameloplasty, stripping, or slenderizing, is a procedure that removes small amounts of tooth enamel to change a tooth's appearance or size. The procedure is usually done to improve the overall appearance by balancing the smile.
Recontouring is an efficient, conservative cosmetic treatment. It's quick and painless, and the results can be notice immediately. Recontouring is an effective method to correct minor imperfections such as chipped teeth, bulges or pits in a tooth enamel, slightly irregular tooth shapes and the length of teeth. Recontouring is often combined with other cosmetic procedures such as bonding or veneer placement but does not generally require pecial care or follow-up.
Because only surface enamel is removed in tooth reshaping, there's no pain or discomfort during the procedure and no anesthesia is required. Recontouring often Improves overall oral health by eliminating gaps and overlaps where tartar and plaque can accumulate and lead to gum disease.