ORAL SURGERY
Oral surgery encompasses a broad range of services, and Morrison Dental offers the full scope of oral and maxillofacial surgical procedures, including but not limited to dental implants, tooth extraction, wisdom tooth removal and corrective jaw surgery. In addition to surgical procedures, Morrison Dental's oral surgery practice incorporates the diagnosis and treatment of diseases, injuries and defects related to the function and appearance of the teeth, jaws, gums and tissues of the mouth.
DANIEL S. CARSON, JR., DMD, OMFS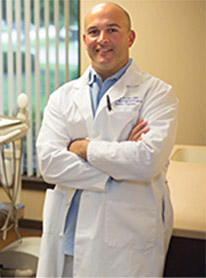 Dr. Carson earned a doctor of dental medicine degree from the Medical University of South Carolina College of Dental Medicine in 2005, graduating in the top 10 percent of his class and receiving the Ben Irby Oral Surgery Award as well as the Removable Prosthetics Award. After completing his residency in oral and maxillofacial surgery at MUSC, Dr. Carson was in private practice at Oral and Maxillofacial Surgery Associates in Charleston.
Dr. Carson performs comprehensive oral surgery services at Morrison Dental's offices in Savannah, Brunswick and Bluffton, S.C., including dental implants, wisdom teeth extractions and orthognothic surgery. He specializes in complicated extractions, complex dental implant cases and jaw reconstruction.
In addition to being a guest lecturer at the MUSC College of Dental Medicine, Dr. Carson is a faculty member for a leading international dental implant provider and a frequent speaker on innovations in dental implant procedures at national dental conferences.
Dental Implants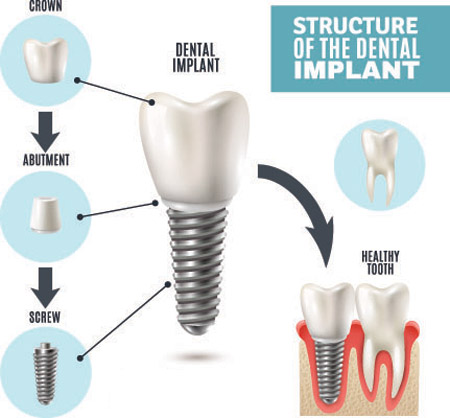 PAY LESS FOR DENTAL IMPLANTS MORRISON DENTAL!
Dental implants don't cost a fortune at Morrison Dental Associates. Morrison Dental patients can save as much as $1000 per implant!
Use the Contact Us form to the right or call (912) 354-3444 in Savannah or (912) 262-6688 in Brunswick to schedule a FREE consultation with oral surgeon Dr. Dan Carson. Dr. Carson is one of Southeast Georgia's leading authorities on dental implants.
Look and Feel Better
Implant dentistry has revolutionized cosmetic and restorative dental treatments giving patients the ability to permanently replace lost teeth with dental implants. Dental implants look and feel natural and are the best option for patients with missing or damaged teeth. We custom design our dental implants providing the most accurate fit, so you can feel confident when you smile and eat what you want without worrying. By providing our patients with an unparalleled level of effectiveness, convenience, and affordability, dental implants can literally change the way you live your life.
The dental implant process begins with an evaluation to determine if you are a candidate to receive dental implants. At Morrison Dental, this initial evaluation is FREE!
Why dental implants?
Dental implants are designed to provide a foundation for replacement teeth which look, feel, and function like natural teeth. If you've lost teeth, you can regain the ability to eat virtually anything, knowing that dental implants appear natural and your facial contours and your jawbone will be preserved.
Dental implants allow you to keep the rest of your teeth healthy. They help to prevent the deterioration of your jawbone, keep your face structure in place, and keep your still existing teeth from shifting. Dental implants help maintain anatomy. When you have missing teeth, you run the risk of the bones in your face shrinking. Bone loss can lead to your jaw line receding and changes in your facial structure. Lastly, expertly placed dental implants will not move around, which means the problems that dentures usually have are completely eliminated.
How do dental implants work?
A dental implant is the best option to replace a missing tooth. In this procedure, a small titanium shaft is surgically implanted in to the bone and allowed to set. Once the implant is firmly set in their mouth, the dentist attaches the replacement tooth or crown on top of the shaft.
The dental implant process is completed in three main phases, typically over several months. During your first visit, we will place the titanium screw in your jaw bone. Eventually the bone grows around the shaft of the screw. This has to completely fuse with your jaw just like all of your teeth, which make take several months. Once the implant is firmly set in the mouth, the dentist attaches the replacement tooth or crown on top of the shaft ensuing a comfortable bite that fits in seamlessly with your smile.
You may require additional visits if bone grafting is necessary for successful implant placement. As with all other aspects of your dental implant placement, this is completes in our office by experienced dentists and periodontists.
What are the advantages of dental implants?
There are several advantages to implants. Because your implant fuses into your jaw, it serves as a permanent solution for your missing teeth. The adjacent teeth are left alone, thus unaffected. Implants stimulate the surrounding bone preventing further bone loss which can occur after tooth extractions. When you lose a tooth, the jawbone at the location of the missing tooth will slowly begin to dissolve away-a process called resorption. By placing a dental implant or several implants to support your bridge, you stimulate new bone growth in the are, preventing bone loss and helping your jaw retain it's shape in the future.
Should the implant tooth ever wear out, another can simply be replaced on the implant. Dental implants will restore full function to your bite an will improve the appearance of your smile by filling the gaps.
Implants can also be used as support for a bridge or denture. This has several advantages. First, there is less adjustment period to acclimate the patient who only feels teeth rather than metal supports intruding into the mouth. Second, implants stimulate the surrounding bone and prevents continued bone loss that occurs after a tooth is extracted. Third, there is no discomfort or difficulty in eating with implants. Best of all, of course, they don't have to be taken out all the time.
Wisdom Teeth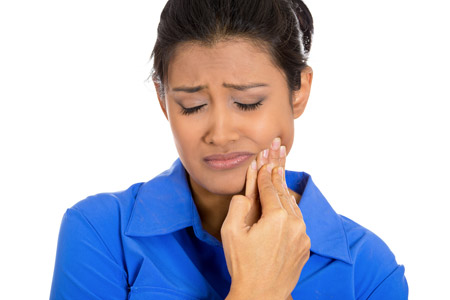 Wisdom Teeth are the "third molars" that erupt on both sides of your upper and lower jaws, usually between the ages of 17 and 21 after your other adult teeth have already come in. For many, these teeth emerge without issue or cause for concern. However, wisdom tooth extraction is a common necessity due to impacted teeth, infection, and tooth cramming.
There are several reasons why your wisdom teeth may need to be extracted. Your wisdom teeth may grow in where there isn't room in your jaws, cramming other teeth. Tooth cramming is painful and keeps you from having a straight, healthy smile. Wisdom teeth may be decayed, or grown at a severe angle. You may experience an infection as the site of an erupting tooth because it is difficult to effectively clean food particles from the area.
In all of these instances, your orthodontist may recommend that one or all of your wisdom teeth be removed. It might feel intimidating to need tooth extraction surgery, but this procedure is common and safe. There are several sedative and anesthetic options for wisdom tooth surgery.
Local Anesthetic
Conscious Sedation
Nitrous Oxide
IV Sedation
General Anesthesia
The method you choose will depend on personal preference and your doctor's recommendation. Some prefer to be completely sedated during oral surgery so that they will not remember the experience. Others might feel comfortable with just a local anesthetic for a quick and direct procedure. Depending on what degree of sedation you choose, you may need to arrange someone to drive you home.
Wisdom teeth are not necessary for chewing and daily life. Once they are removed, you won't need to worry about any changes to your routine or diet after the initial recovery. Recovery is usually a short process, aided by prescription pain medication and a soft diet for a short time (one to two weeks). Following your surgery, you will need to follow some basic instructions in order to prevent infection or ripped stitches. These instructions may include some or all of the following:
Avoid drinking with straws
Avoid smoking
Avoid texturally abrasive or spicy foods
Avoid extremely hot foods
The most important part of your oral surgery is your comfort level. Our staff will help you decide what degree of sedation is the best fit for you. AT Morrison Dental Associates, you can feel confident in your decision.